28
/
Jun
2012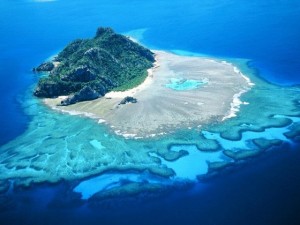 This Saturday, June 30, I'll take a plane to the Cook Islands, where I'll spent almost two weeks enjoying the sun, after which I'll take a flight out to Fiji.
Everything I've read about these lovely places indicates that it will be very expensive to make phone calls or use the internet on the islands there, so I have no intention of doing either. Instead, I'll just enjoy the sun, the beaches, the ocean, and generally the whole not doing anything except enjoying myself.
So, if you don't hear from me for that period that's the reason why. Saying that, I do hereby present my flight plans for those of you interested in that. These are the flights to the islands, and my subsequent flight to Australia, all dates and times are local, which might look strange due to dateline crossings.
Cook Islands
Getting there - Auckland to Rarotonga
Air New Zealand NZ748
From: Auckland, Sat 30 June 2012, 19:15
To: Rarotonga Sat 30 June 2012, 1:10
Getting back - Rarotonga to Auckland
Air New Zealand NZ749
From: Rarotonga, Thu 12 July 2012, 02:10
To: Auckland, Fri 13 July 2012, 04:45
Fiji
Getting there - Auckland to Nadi
Air New Zealand NZ52
From: Auckland, Fri 13 July 2012, 08:50
To: Nadi, Fri 13 July 2012, 11:55 am
Getting back - Nadi to Auckland
Air New Zealand NZ755
From: Nadi, Fri 27 July 2012, 20:45
To: Auckland Fri 27 July 2012, 23:55
Australia
Going there - Auckland to Melbourne
Air New Zealand NZ123
From: Auckland, Wed 01 August 2012, 08:20
To: Melbourne, Wed 01 August 2012, 10:20