12
/
Sep
2011
Well, the time for leaving is starting to get closer and closer. With only about 42 days left until my flight leaves from Amsterdam so that I might be introduced to what is supposed to be a country nearly as beautiful as the Netherlands. Okay, admittedly New Zealand has some nice features that aren't here, but on the other side it doesn't have Amsterdam.
Seriously though, I'm looking forward to going there and seeing with my own eyes the beauty of the country that so far I've only heard of or seen on the TV. I'll be flying to Christchurch, and after exploring that city I will then move on to discover the rest of the Southern Island.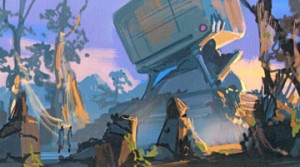 Yes, it's still very light on details, but I don't actually have any clue yet what I'm going to do exactly. While this is the way I like to travel I'm going to do some more research about places I do want to visit and things I want to do. For now though, I'll just leave it at this short post. And as no mention of 42 is ever complete without the appropriate reference, here's a picture of Deep Thought although I haven't got a clue who made it so unfortunately I can't commend the artist.